News
3 July 2020
:
CI²MA member received University Award
In the future, he pretends to continue Doctoral studies
In an emotional virtual ceremony led by the Rector of the Universidad de Concepción, UdeC, Dr. Carlos Saavedra Rubilar, the 57 best undergraduate students in 2019 were honored, by receiving the University Prize corresponding to a scholarship to pursue a graduate program. "You are called to be ambassadors of this alma mater in the places where you will develop your professional careers", Saavedra said, about this recognition, the most relevant that the UdeC gives its undergraduate students, in attention to their effort and academic excellence.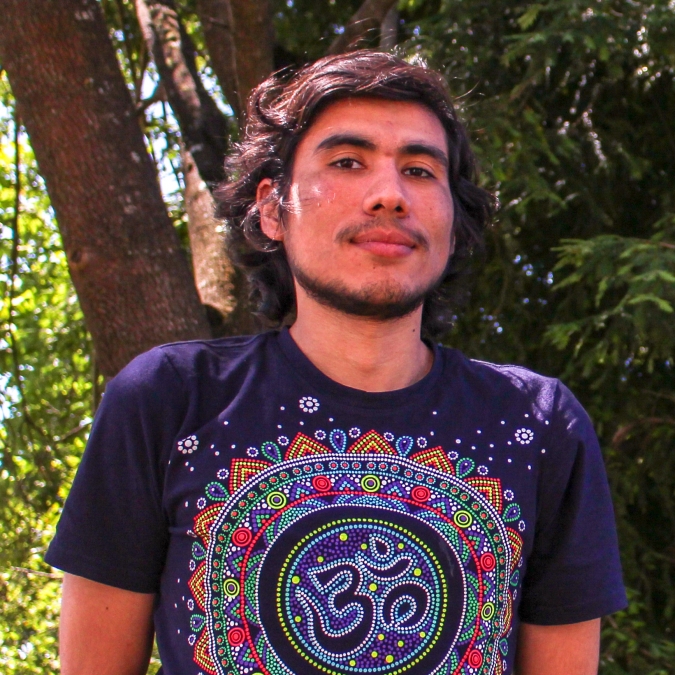 Gonzalo Alejandro Benavides García, student of Civil Mathematical Engineering, ICM, was among the honored students. He is also a member of the Center for Research in Mathematical Engineering, CI²MA, where he works as Research Assistant to the researchers Gabriel Gatica and Leonardo Figueroa, in two different research topics. "I receive this news with great satisfaction, as this award pays for years of great effort and dedication in a career that is far from simple. More than the award itself, what pleases me the most is the large number of congratulations and expressions of appreciation from family, colleagues, teachers and friends", said Gonzalo, who already has pre-prints submitted to specialized journals.
Regarding some recommendations that he would give to other students, Gonzalo pointed out that "perseverance, passion and effort are some of the keys", warning that it is important "to avoid falling into obsessive and self-destructive behaviors and always take the time to share with loved ones, develop a hobby and do physical exercise". In the same way, Gonzalo highlights that "my family has always been supporting me throughout my life, they are a fundamental pillar that keep me afloat in my darkest moments. On the other hand, the high academic level and the always good disposition and sympathy of the professors of the Department of Mathematical Engineering contributed and continues to contribute to keeping active my interest in continuing to develop myself academically", he explained, affirming that his plans are to carry out doctoral studies.
Exceptional student
CI²MA researcher, Leonardo Figueroa, who directed the honoree undergraduate thesis work, emphasized that "Gonzalo deserves by far this award, given that he was an exceptional student", and that "among his relevant features is his natural ability, his responsibility and a friendly character, which facilitates communication". For the academician, these qualities of Gonzalo have allowed him to carry out high-quality research activity, highlighting "his suitability to join any of the most important research centers in Applied Mathematics in the world as a doctoral student, thanks to his maturity and mathematical curiosity, his tenacity and a prudent dose of self-criticism".
In particular, regarding the University Prize, Figueroa stresses that, "in addition to being awarded only to one student from each class of each university undergraduate program, it requires a certain minimum average and also not having failed any subject, which implies a sustained good performance from the beginning" of the program.