News
10 March 2020
:
Construction of the Hermann Alder Weller Auditorium of CI²MA progresses
Named after one of the founders of the current DIM of the UdeC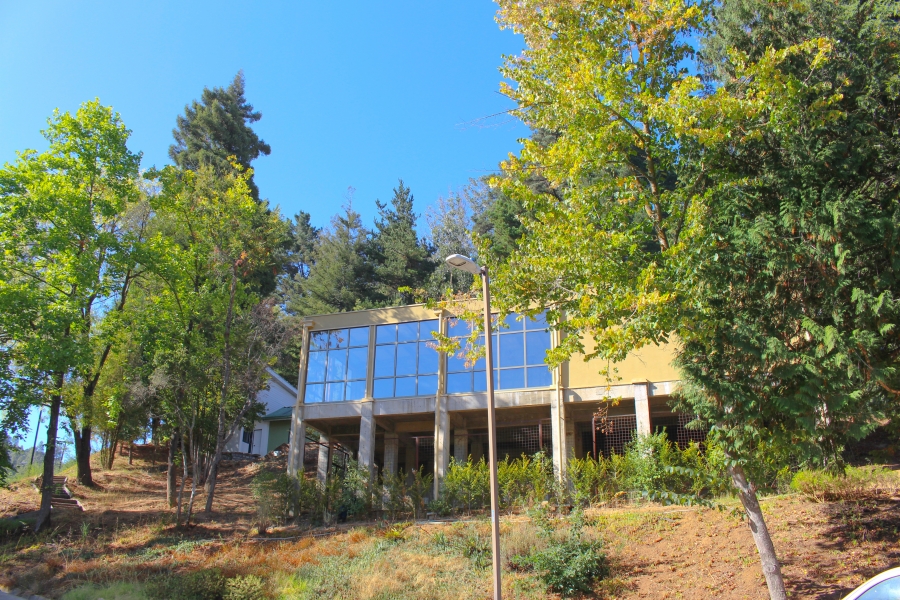 A few days ago, the responsible company delivered the floor installation work of the building that will house the future Auditorium "Hermann Alder Weller", of the Center for Research in Mathematical Engineering, CI²MA, pending various interior finishing works, including partition walls, electrical and sanitary networks, in addition to the respective furniture, among other equipment.
The name of the space responds to a permanent tribute to the outstanding academician (RIP), who in the 1980s founded the Numerical Analysis as a mathematical discipline at the Universidad de Concepción, UdeC. "Don Hermann was one of the great precursors in the creation and subsequent development of the Department of Mathematical Engineering, DIM, and the Doctoral Program in Applied Sciences with a minor in Mathematical Engineering. The international prestige we have achieved in this line of specialization is mainly due to the vision and initial thrust of Professor Alder", Director of CI²MA, Gabriel Gatica, explained.
The building, of 170 m2 total built –mainly designed to house various academic instances, such as seminars and talks regularly organized by the Center's researchers- will also have, access for people with disabilities, hygienic services and a hall for socialization activities among scientists participating in these events. In first instance, students of the Faculty of Architecture, Urbanism and Geography of UdeC developed the architectural project of this work, and later on the UdeC Services Office carried it over, by means of the professional work of its architect, Carolina Friedl.
"A new infrastructure always motivates, and in a sense, forces, to generate new academic and scientific initiatives that enhance the work of our center. In addition to continuing to conduct various thematic seminars and workshops in our research areas, the idea now is to strongly promote the development of similar events along with professionals from the productive and service areas, and especially the educational field. In particular, we want to offer high school teachers and students a variety of academic activities aimed at motivating interest in mathematics and its applications", Gatica detailed.