News
31 March 2020
:
Former CI²MA student works on biomedical applications at the PUC
Felipe Vargas collaborates with Manuel Sánchez, both former UdeC students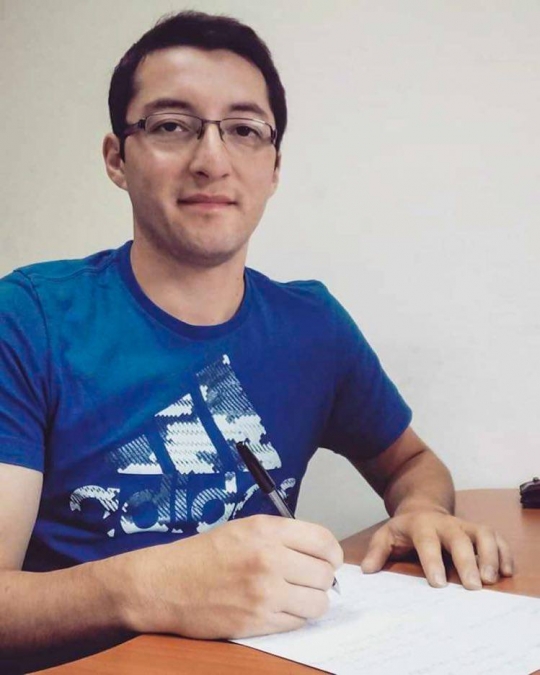 This Wednesday, April 1, Felipe Vargas started a postdoctoral position at the Institute of Mathematical and Computational Engineering (IMC) of the Pontificia Universidad Católica de Chile, PUC. Vargas obtained his PhD in Applied Sciences with a minor in Mathematical Engineering from the Universidad de Concepción in 2019, after defending his thesis directed by the academician of the Center for Research in Mathematical Engineering, CI²MA, Manuel Solano (UdeC) and by Jay Gopalakrishnan (University of Portland, United States). At the PUC, Vargas collaborates with the academician Manuel Sánchez. "The objective of his research is to develop new and efficient numerical methods for the approximation of physical problems arising from engineering", Sánchez says.
In relation of the possibility of collaborating with Sánchez, Vargas explains that "while I was still a PhD student, and talking to Manuel Solano about my plans for the future and also about who could participate in the evaluation committee of my defense, he proposed me to contact Manuel Sánchez, because there were related topics in my thesis with the work that he has developed. When I proposed to Sánchez to collaborate, he immediately showed interest and we prepared a proposal to apply for funding at the Institute's internal grants". In this regard, Solano explains that "as myself, Manuel Sánchez was an undergraduate student of Gabriel Gatica (Director of CI²MA) and obtained his PhD from Brown University in the USA under the supervision of Johnny Guzmán. Then he was a postdoctoral researcher at the University of Minnesota, collaborating with Bernardo Cockburn. Few years later, he moved to PUC as a professor".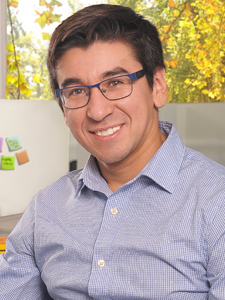 Regarding common research topics with Professor Sánchez, Vargas details that "in my doctoral thesis I worked with domains with a curved boundary. This is not very common, because in numerical methods it is much more usual to work with domains with polygonal or polyhedral boundary. Therefore, he proposed me to incorporate the methods developed in my thesis to other techniques that he has studied related to curved domains and interfaces", Vargas details. About the final applications of these studies, he explains that "some of the methods that he has reviewed are related to blood flow modeling inside the heart, and the advantage is that the Institute works in collaboration with biomedical researchers, so the project will be interdisciplinary".
Sánchez, in turn, explains that "the idea is that (Felipe) can join the group of professors and students at the IMC. This is the first postdoctoral position of the IMC and we are very happy that Felipe comes and joins the group in the research area of ​​Numerical Analysis and Scientific Computing ", he details about the project in which, from the second year of execution, also Carlos Pérez, academician from the same institute, will participate. In addition to the activities of this three-year project, Vargas will have the option of "interacting as much as possible with undergraduate and graduate students and with other researchers, for example, in seminars, talks and other activities", Vargas emphasizes and points out that, given the contingency, he has started its appointment through telework.