News
28 June 2019
:
CI²MA researchers visited China invited by the UST Beijing
Dr. Raimund Bürger and Dr. Fernando Betancourt strengthened ties with the institution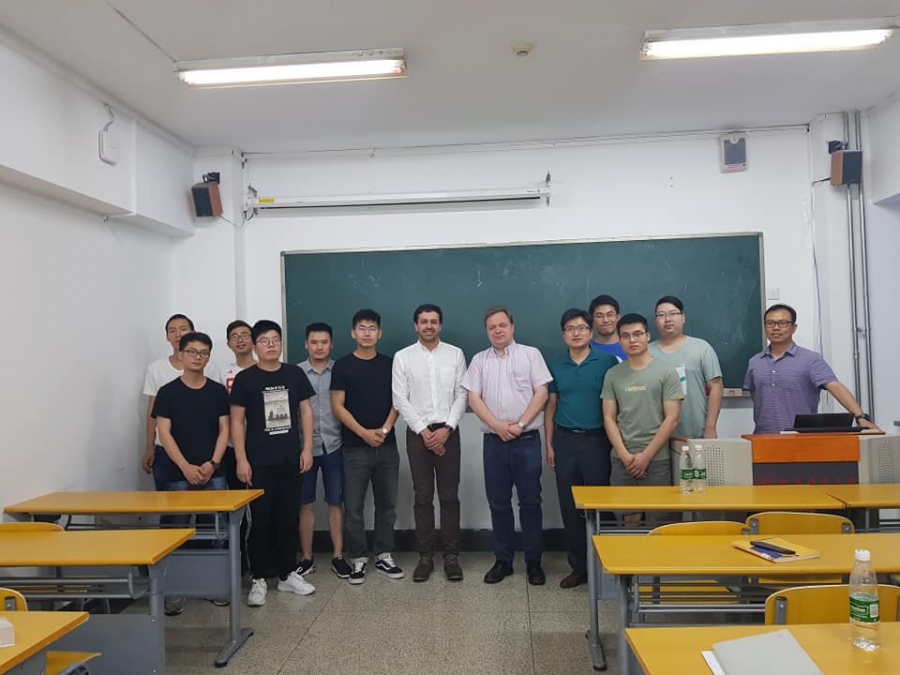 Dr. Raimund Bürger and Dr. Fernando Betancourt, both of the Center for Research in Mathematical Engineering (CI²MA) and associate researchers of the Fondap CRHIAM Center, were invited by Dr. Aixiang Wu, director of the School of Civil Engineering and Resources of the University of Science and Technology Beijing (USTB), in order to visit China and strengthen ties with the institution. The contact was made last year when the Center for Research in Mathematical Engineering (CI²MA), received the PhD student in Mining Engineering, Mr. Zhuen Ruan. During his half-year stay, he began a joint research in areas of thickening and flocculation, who already knew the extensive scientific production of Dr. Bürger in terms of sedimentation models.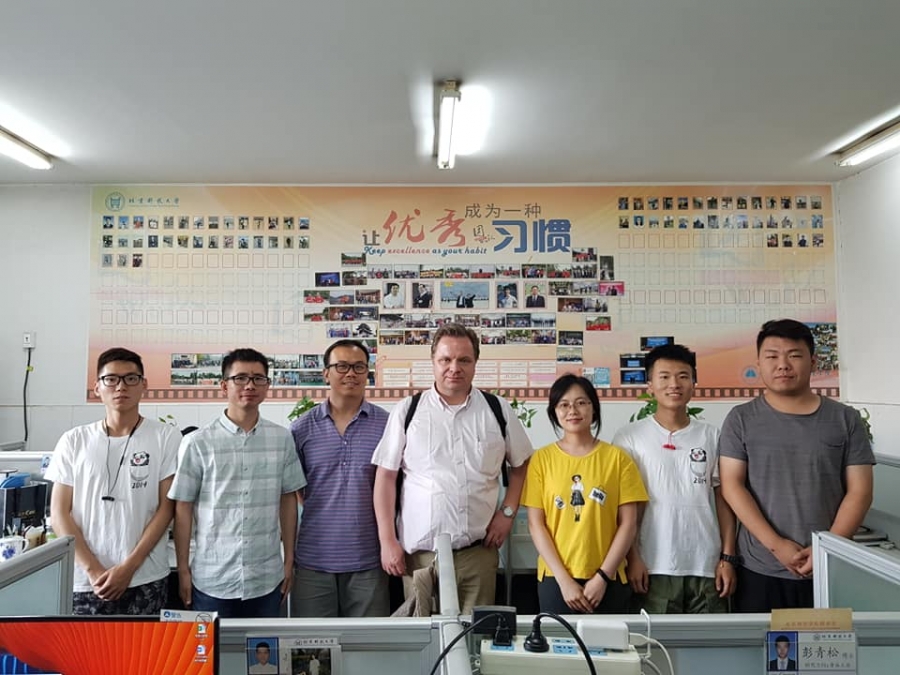 During the visit to the USTB, both Dr. Betancourt and Dr. Bürger conducted a series of talks aimed at advanced graduate and undergraduate students. Also, by management of the host institution, participated as exhibitors in the "4th International Seminar on Paste Backfill in China". Dr. Bürger commented that "it has been an impressive journey. First of all, the treatment on the part of the hosts, in the first place due to the management of Dr. Aixiang Wu and Mr. Ruan, has been very generous. In Beijing we had the opportunity to get to know the inside of the USTB and a neighboring university. It occupies a very well-maintained campus". He also highlighted the role played by students during the stay, the infrastructure that currently has the country, especially in terms of public roads. He added that "as much as in the USTB but also during the congress in Changsha we realized that the strength of the Chinese is the implementation of practical technological solutions, while our own approach is rather fundamental research, in particular, the mathematical modeling". Finally, he said that "I believe that this complementarity can open lines of future collaboration. In particular, our invitation to Mr. Ruan to return to visit us to complete the investigations we started is pending". Meanwhile, Bürger has been invited to become a member of the editorial board of the journal WoS International Journal of Minerals, Metallurgy and Materials (IJMMM), which is sponsored by USTB and co-published with Springer Nature.