News
7 December 2017
:
Members of CI²MA were honored at the UBB and the PUC
Ricardo Oyarzua and Nicolas Barnafi recognized in research and postgraduate studies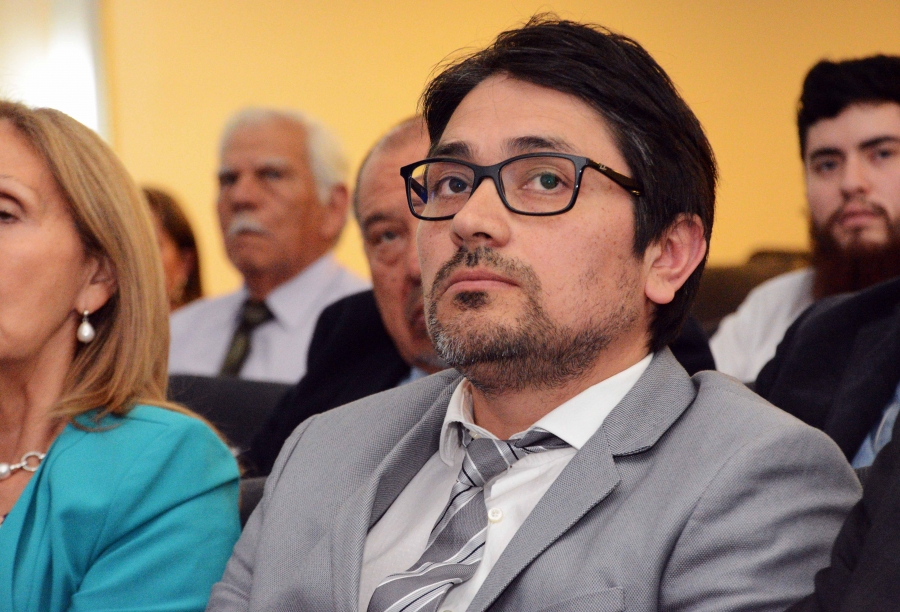 The Prize to Research Activity 2017 of Universidad del Bío-Bío (UBB) was awarded in a ceremony that was held on Monday, December 4, at the Extension Center of this university in Chillan, on which occasion the academician from its Department of Mathematics and external associate researcher of the Center for Research in Mathematical Engineering, CI²MA, Ricardo Oyarzúa, was honored in the Young Researcher category.
Oyarzúa is a Mathematical Engineer from Universidad de Concepción (UdeC), and Doctor of Applied Sciences with major in Mathematical Engineering, also from the UdeC, whose thesis work he performed under the direction of Gabriel Gatica. He is currently the Director of the PhD Program in Mathematics of the UBB, an institution he joined in 2011. His main research areas are numerical analysis of partial differential equations, specifically the use of finite element methods in fluid mechanics and solids, being responsible researcher or co-researcher of diverse initiatives, author of about thirty publications in ISI journals, speaker in various national and international conferences, projects evaluator and pre and postgraduate teacher, all at UBB and UdeC.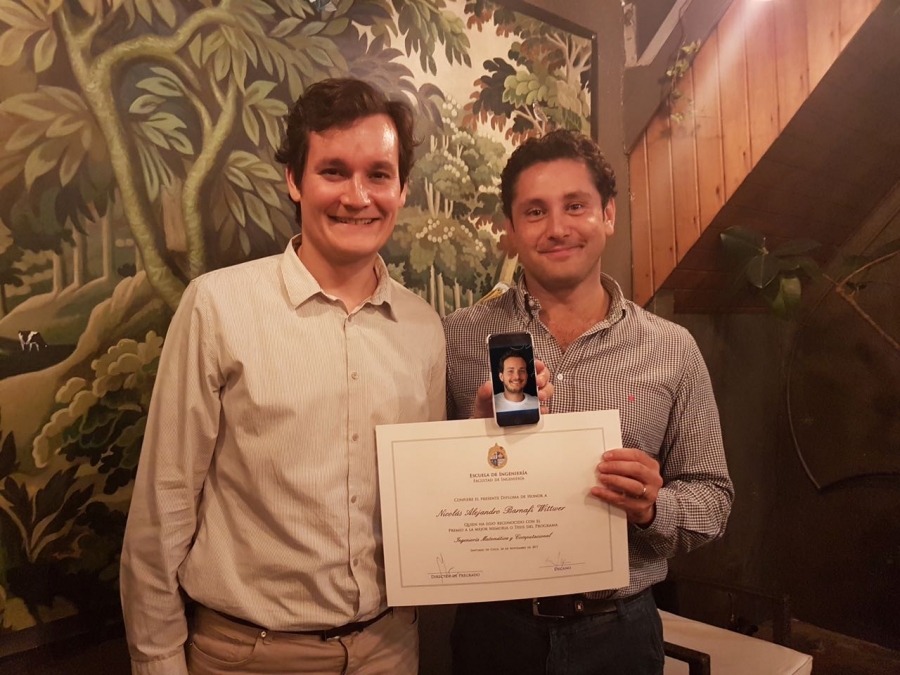 On the other hand, the postgraduate thesis of Nicolás Barnafi, presently pursuing Ph.D. studies at the Politecnico de Milan, and also a former graduated student of Gatica, was recently honored as the best of 2017 by the faculties of the Mathematical and Computational Engineering Program of Engineering School of Pontificia Universidad Católica de Chile (PUC). The award-winning thesis, Primal and Mixed Finite Element Methods for Image Registration, was co-directed by PUC academician, Daniel Hurtado (who received the award on his behalf), and it allowed Barnafi to obtain a Master's Degree in Engineering Sciences with a minor in Structures, as well as the title of Industrial Engineer with a minor in Mathematics, also at PUC.