Events of CI²MA
24 November 2011
:
DISCO 2011: Dynamics of Complex Systems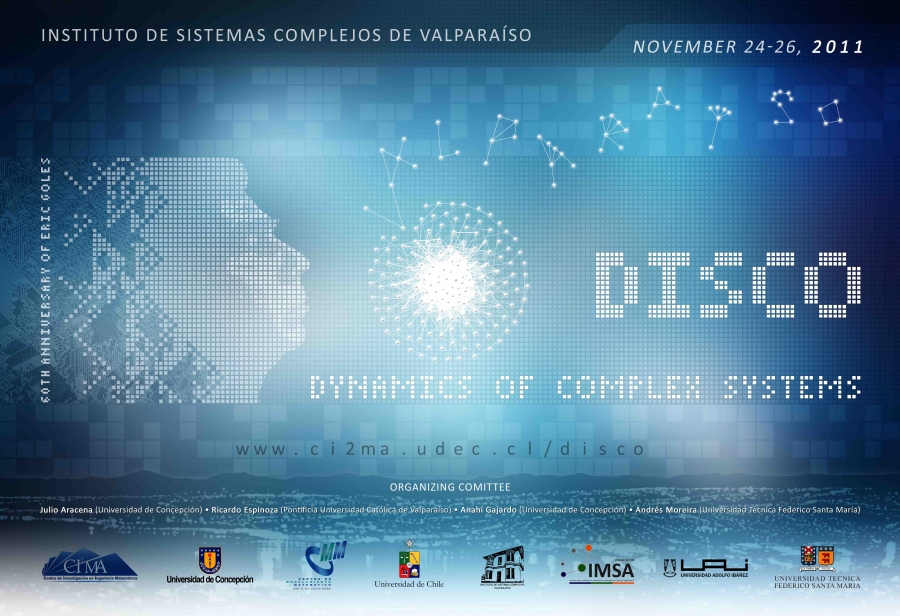 The CI²MA researchers, Julio Aracena and Anahi Gajardo, are part of the DISCO 2011 Organizing Committee, an international meeting on Complex System Dynamics, to be held from November 24 to 26, 2011, at the Instituto de Sistemas Complejos de Valparaíso (ISCV), to celebrate the 60th birthday of Professor Eric Goles. The event will bring together a select group of national and foreign researchers who share experiences, research interests and friendship ties with this prestigious national scientist. The main topics of DISCO 2011 refer, but are not limited to, those that have been an important part of Eric Goles' outstanding scientific trajectory, namely: discrete models of dynamics of complex systems, in particular networks of automata, and various aspects Theoretical and applied to these areas and related subjects.
Further details can be found on the respective website: http://www.ci2ma.udec.cl/disco/
<< Return to the list of Events.