Contest
2019, October 24
:
NATIONAL DOCTORATE SCHOLARSHIPS 2020 - CONICYT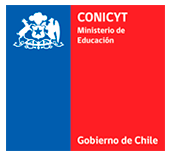 The National Doctorate Scholarship is intended to financially support doctoral studies in all areas of knowledge, in programs accredited in accordance with Law No. 20,129 and taught by Chilean universities, for a maximum term of four years, counted from the date of Beginning of the study program, in addition, if applicable, an extension of the maintenance benefits, for a maximum of six months, for the writing of the doctoral thesis.
In this contest, Chileans or foreigners may apply, with or without permanent permanence in Chile.
More information: https://www.conicyt.cl/becasconicyt/2019/09/12/becas-de-doctorado-nacional-ano-academico-2020/
<< Back to the list of Contests.