Contest
2018, December 13
:
Research Stay at SFU, Vancouver, Canada
Invitation to students of Mathematical Civil Engineering
DO YOU WANT TO INTERNATIONALIZE YOUR CAREER?
Apply for a research stay at Simon Fraser University, Vancouver, Canada.
Send before December 28, 2018 to the Director of CI2MA, Professor Gabriel Gatica (to the e-mail: ggatica@ci2ma.udec.cl), four .PDF files with the following documents in English:
Curriculum vitae
Grades Resume
Certification of English language proficiency
Declaration of interest to specialize in Applied Mathematics, mainly in Numerical Analysis, in Partial Differential Equations or in Numerical Analysis of Partial Differential Equations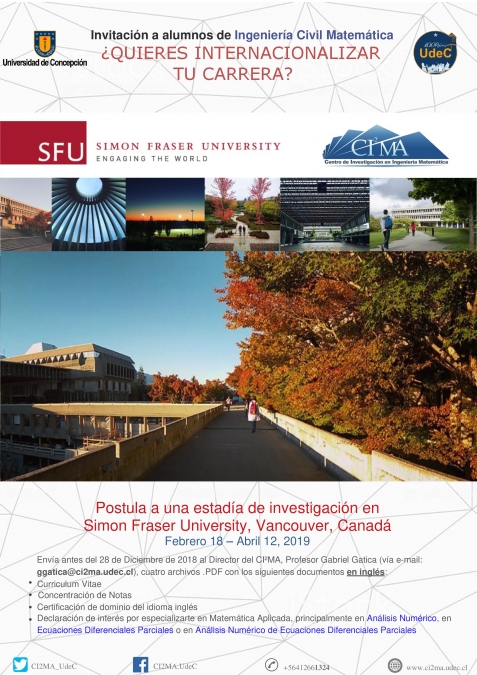 << Back to the list of Contests.